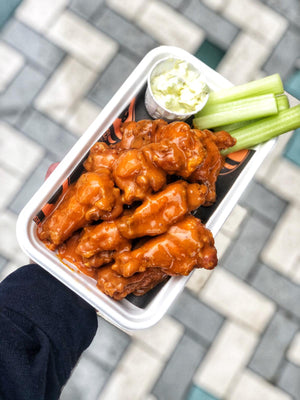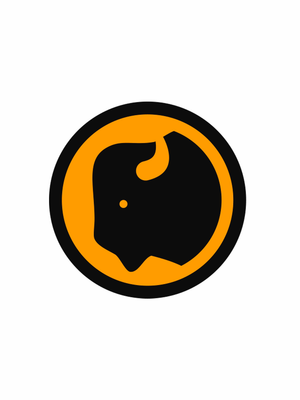 ORIGINAL - 1l
Our homage to the all American Buffalo recipe. It's full of fruity, fresh, buttery notes balanced with the tang you'd expect from a great Buffalo sauce. This is a TOB classic! Winning the Best Buffalo Wing category at the first ever UK Wingfest!
Heat: Medium to medium-hot. One person's medium, is another's medium hot.
Fact: It's where we started back in the winter of 2011-2012. It took us three months to develop and perfect this sauce. The same recipe that was once used to make just ten litres a week when we opened, is exactly the same recipe we use to make 250 litres a week today. A process which starts with washing and then de-heading 61 kilos of fresh red chillies by hand. All done by us weekly at our Hoxton Kitchen.
Goes great with: CHICKEN WINGS, chicken sandwiches, cheese toasties, eggs, pizza, pasta, pork ribs, chips, fries. Goes with just about everything.
Ingredients: Red chilli, white vinegar, butter, paprika, flour, water, salt, and garlic.

ALLERGENS IN BOLD.
Contains: Gluten and dairy.
Suitable for: Buffalo wing heads, those that like their food not too spicy, including vegetarians.